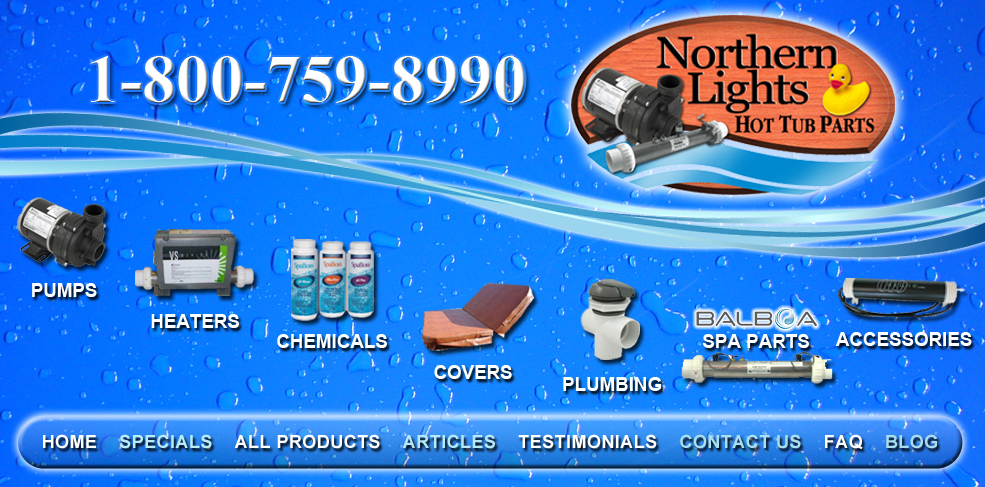 Balboa Heater Assembly
by Admin

Message:
We have had our spar for 3 years now. Recently it throws a circuit and will not stay on. We have gone through and found that every thing works well until we connect the Balboa VS500Z circuit board to the flow through heater via the two nut assemblies. Can you tell me if it is the flow through heater that needs to be replaced? If so what would be the part number and cost of this item? The information on the heater is "5.5Kw 15" 2x2 M7 w/stud, E188744". If additional information is required please let me know. Any advise you can provide would be appreciated. Thank you!
Dated on : 31-08-2011

Replies :

If the breaker flips back immediately, then it is one of two things.

1) Most common the GFCI wiring isn't right

2) there is something wrong with the heater element

Since this is a used spa pack, I suspect it is the later. See the attachment which discusses how to track down a ground fault. Very quickly, 1st undo the copper strips that connect to the heater element and bend the strips back so they don't touch anything. Try again. If the breaker still trips immediately it is the GFCI wiring. If it stops tripping then unfortunately it is the heating element and it needs to be replaced.
Dan
Post By : Dan Jung Dated On : 08-09-2011