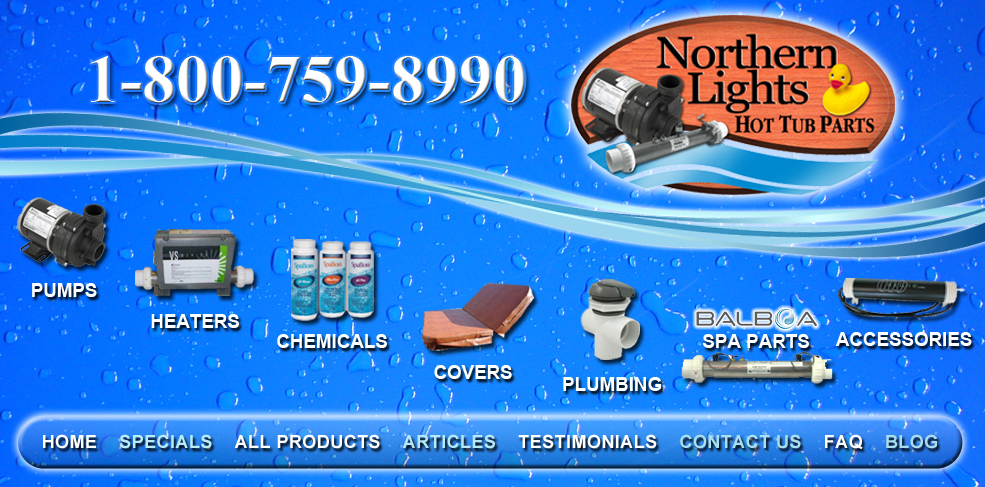 Balboa Spa Pack VS501
by Admin

Message:
Evening,
I have a correct tech spa pack that has been nothing but problems for the last few months. I am assuming pressure switch issues etc. - its approximately 10 years old.
I am very interested in the above spa pack. I am wondering what key questions you need answered from me before purchasing.
ie) what type of service I have, specs on my current pump and motor (purchased 4 months ago), any specs of my current spa pack that may be of interest?
I don't have a blower, or ozonater. I have an acrylic tub with only 6 jets. At present the tub loses heat as soon as the cover comes off.
Any extra info is appreciated. I am looking to purchase immediately before temps drop below freezing (near Toronto, Ontario).
Thanks again for your time.
Dated on : 02-10-2011

Replies :
Dear Customer,

The information we would require has to do with how many pumps you presently have.

The Balboa VS501Z can handle (1) 2-Speed pump and (1) Single Speed Pump plus an ozonator and light ect....

The Balboa VS520Z can handle (2) 2- Speed Pumps and (1) Single Speed Pump plus an ozonator and light ect....


You had mentioned your tub has 6 Jets, so I would assume that the VS501Z Spa Pack is the one you will require. It comes as a "RetroFit" kit and includes a new Digital Controller along with all the pump cables (if needed) and instructions. This Retrofit kit is on sales at the moment for $465.00 plus shipping. Please contact me at 1-800-759-8990 EXT #223 if you wish to proceed with an order.

Sincerely


Peter Moroz- Office Manager-

Northern Lights Group
Post By : Peter Moroz Dated On : 03-10-2011


_______________________________________________________________________________________________________________

Mesage:
Thanks for talking with me today.

If I have an order placed today, would it be it Kitchener-Waterloo by this weekend? If so, I will fill out the online order form.

Jason
Post By : Jason Redman Dated On : 03-10-2011

Replies:

Dear Mr. Redman,
Not a problem. I am always glad to help. We did receive your online order. There is a good chance it will be in Kitchener/Waterloo for this weekend as we ship through UPS.
I will be sending you a copy of your invoice momentarily. You will receive a UPS tracking number via email once your order ships.
Sincerely

Peter Moroz- Office Manager
NLCT
Post By : Peter Moroz Dated On : 03-10-2011