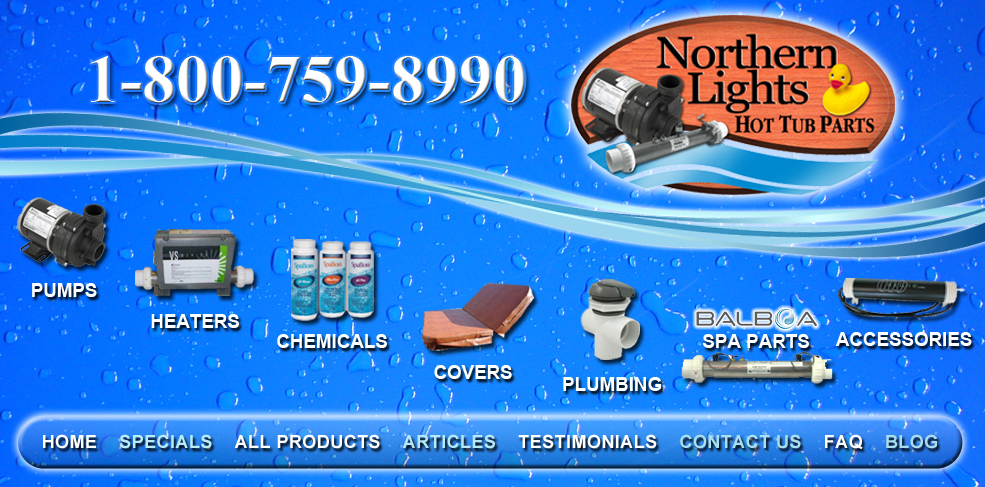 Hot Tub Parts - Newsletter August 2012
by Admin

Time to replace your spa pump?
Northern Lights Group offers very competitive pricing on all our pump models!
Our prices are typically 50% of the cost of your local spa dealer.
Need some help choosing the right replacement? Our friendly staff will
help you find a "Top of the line" yet affordable replacement pump.


Special of the Month!
Order during the month of September and shipping is only $20 to anywhere in North America.
*Hawaii and Alaska are excluded from this offer.
Have a Sauna as well as a Hot Tub?
Warm up to winter with some of these fall specials.